Central processing
If you are using more than one scanner or if you are running a network environment, you can use network folders instead of local folders. This is an easy option to share a central location for your scanners or users to save the document stacks so that BarcodeOCR can process them easily.
By installing BarcodeOCR on a central place within the network, the folders can be monitored at all time and the files can be processed once they saved.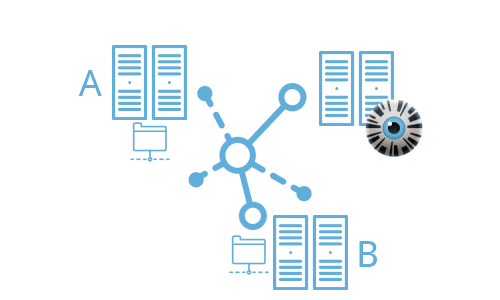 In this sample, the scanners save the documents to a network folder on server A. BarcodeOCR is installed on server B and processed all incoming files on server A. After a successful processing, BarcodeOCR saves the result documents on server C, also located within the network.
If you are using a connected scanner, you can use local folders as well. If all your files are saved on the same server as BarcodeOCR is installed, processing can be done even when there are network problems.